ASSEMBLY LINE MANAGEMENT SYSTEM
Overview
LMS (Assembly Line Management System) collects various assembly line information required in smart factories and can be interlinked with MES, and collects accurate work information to ensure the effect of production improvement.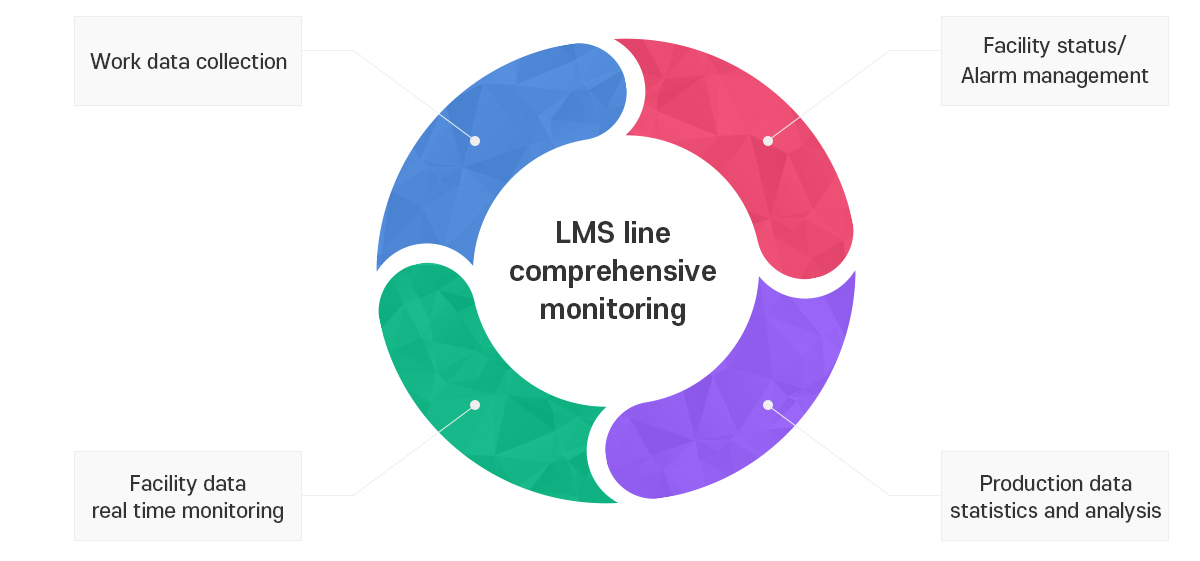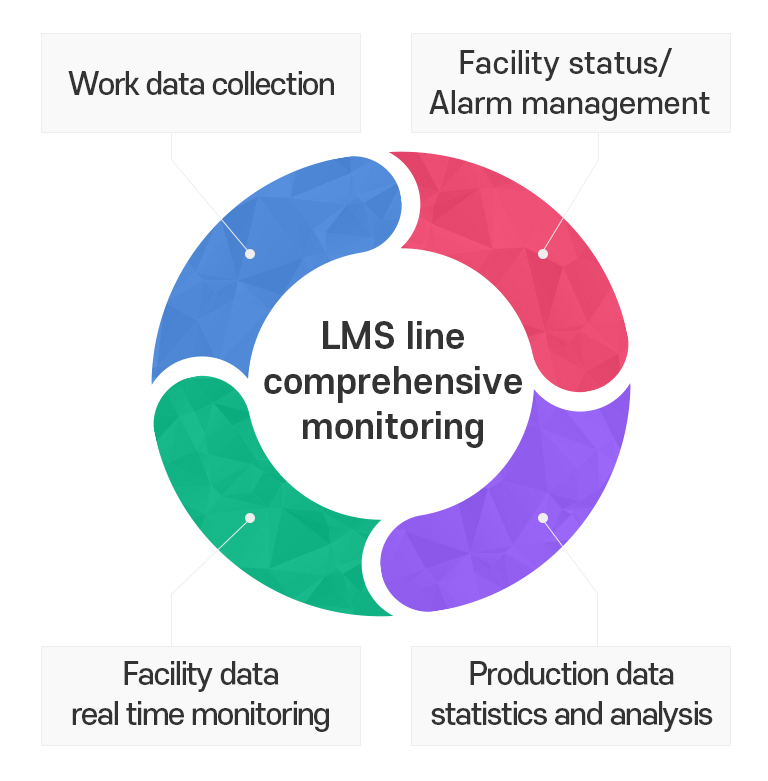 TnLMS is a specialized solution for monitoring equipment lines, and is a solution that collects, analyzes, and visualizes equipment-related data in the construction of a factory automation monitoring system. Efficient facility management is possible by linking the collected information with MES, and efficient raw material management is possible based on the production data of each process.
System Configuration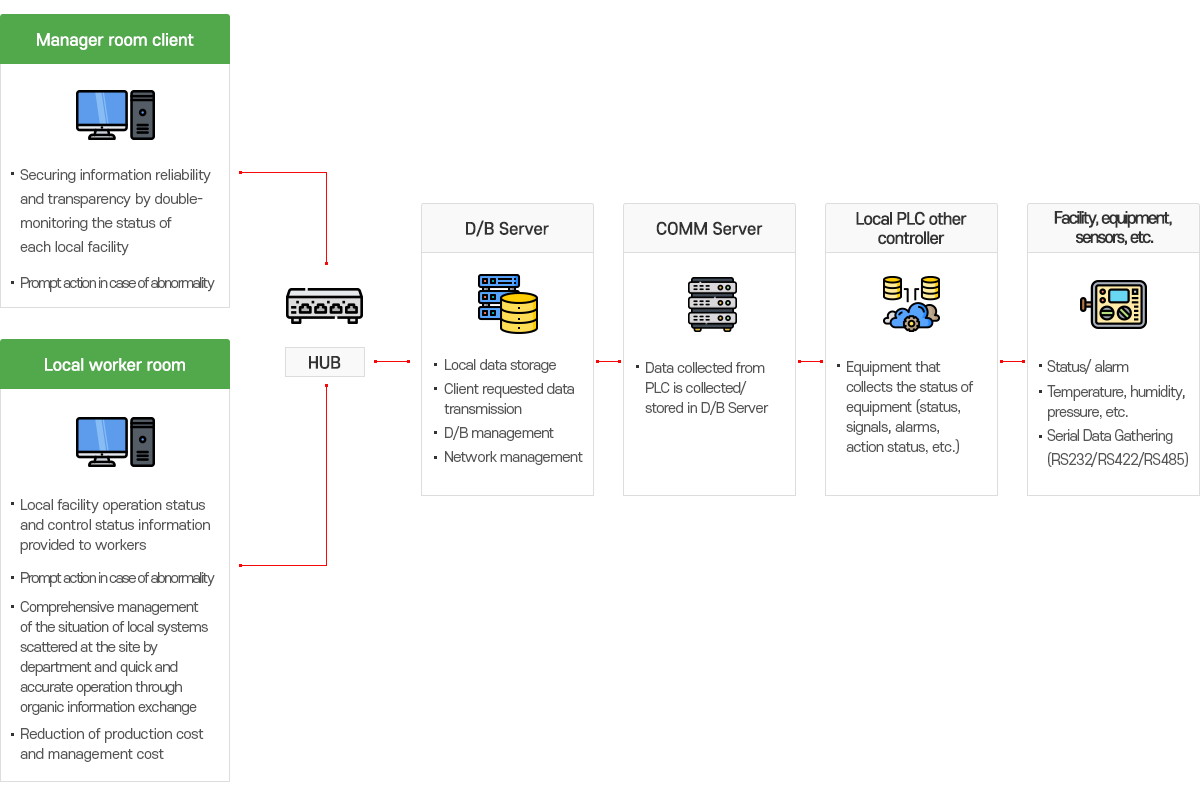 Main Functions
Line monitoring

You can conveniently monitor information the displayed data sent from the process on the screen in real time.

Equipment alarm history

It receives and manages various alarms occurring in the equipment.
You can query the alarm history and use it for equipment management/analysis.

Production statistics and analysis

It helps to analyze facilities and improve productivity by making production history and data into statistical data.
Product defect rate can be easily identified.

Production history inquiry

You can search history by equipment and item, so you can track individual products and search detailed conditions.

Interlink system management

Data management is possible by linking equipment alarm history and history data in conjunction with the upper ERP or MES.
Features and Advantages
Accurate production volume and production status can be identified.
Various data of field information can be calculated through real-time collection.
Efficient resource management is possible by utilizing production forecast information.
Data requested by customers can be easily delivered.
It is easy to prevent safety accidents through equipment abnormality alarm.
It can grasp the condition of equipment in real time and prevent product quality degradation.